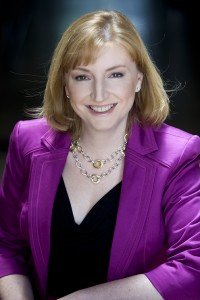 Speak Up: Raising the Voices of Women was created to educate, mentor and support women in District 46 Toastmasters.  I have been a member of Bryant Park Toastmasters for 15 years and owe my speaking career to both Toastmasters and NSA.  When I went to our District 46 conference last May, I observed 8 people competing in the speech contest – only one of whom was a woman.  I was inspired to raise the voices of women in District 46 and created my High Performance Leadership Project entitled Speak Up: Raising the Voices of Women.
The objective was to create a project to help women (and men) raise their voices in order to compete effectively, especially in the International Speech contest.  The project focuses on the voices of women and how men and women can effectively support the vision of more women competing, from the club level up.  It was important for me to help women find their voices and I felt this High Performance Leadership Project fit in well with the work I do empowering lives through movement.
In this module we discuss a number of key issues including the fact that at the International Convention 2016, there were five women and five men as finalists in the International Speech Contest – how exciting!  Here are a few of the topics covered in this audio:
Women have to sit down and decide what do you want to share with the world?
What is your message?  What is your story?  What is the twist on it?
The key is to figure out what that is and make it relevant to the audience.
There is also a discussion about props and large body gestures, loud voices and a discussion about women being confident taking up space on stage.
It was nice to have Mike Nie join us and hear his perspective from a male point of view. :)
In Module 2 of Speak Up: Raising the Voices of Women, my guests are Cathey Armillas, DTM/PDG, Angela L. Edwards and Marquesa Pettway, DTM/CSP.
I hope you enjoy the audio interview.